Online Human Services Degrees
Exceptional Education for a Successful Career
Learn More Today
Complete the form to speak with a program manager about coursework, financial aid, and more.
Transfer Credits Accepted
Make a Bigger Impact with an Online Human Services Degree from CSP
Further your education without stopping the important work you're already doing as a frontline change-agent. Our degrees equip you with in-demand skills that allow you to make a difference in the lives of people in diverse communities.
At Concordia University, St. Paul, you can develop insights and strategies to work more effectively with individuals, families, the legal system, and more. In addition to our online master's in human services degrees, we also offer two graduate certificates in sought-after specialties, including trauma, resilience, self-care strategies, and forensic behavioral health.
Online programs from CSP feature supportive and energetic faculty. You'll reach your goals in a flexible, digital environment while gaining valuable experience and advanced industry knowledge in the tradition of Concordia University, St. Paul's academic excellence.
Graduates apply their skills to multiple areas in human services, criminal justice, forensic behavioral health, and family science
Employment in community and social service occupations is projected to grow 12% from 2020 to 20301
This growth will result in 346,900 new jobs over ten years1
Find the Right Online Human Services Degree for You
Our degrees prepare you for specialized roles that help communities and individuals. Through a generous transfer credit policy and scholarships, CSP programs are affordable and accessible.
36 CREDIT HOURS; 2 YEARS
Become a more effective human services professional through our relevant and actionable curriculum that prepares you to deal with the effects of trauma.
Areas of emphasis: Stressor-related disorders, the impact of trauma on the developing brain, and behavioral health
36 CREDIT HOURS; 2 YEARS
Focus on the direct relationship between behavioral health, criminal justice, and legal systems.
Areas of emphasis: Evidence-based assessments, intervention strategies, mental health, and psychopathology
15 CREDIT HOURS; 12 MONTHS
Expand your skill set to include strategies and techniques that help victims of trauma or toxic stress exposure.
Areas of emphasis: Mindfulness training, the human brain, and family systems
15 CREDIT HOURS; 12 MONTHS
Explore how behavioral health affects the criminal justice and legal systems.
Areas of emphasis: Evidence-based practices, therapeutic strategies, risk assessment, and special populations
History of Excellence
Concordia University, St. Paul was founded in 1893 as a Christian liberal arts university dedicated to providing students with an exceptional education to prepare them for successful careers and meaningful lives. We have remained focused on that mission for more than 100 years.
Online Study at Concordia University, St. Paul
Our online community enables students to explore their interests, engage with professors and peers, and achieve their goals through academic growth. Career-focused coursework, an experiential learning environment, supportive faculty, and flexibility mean you'll be set up for success. We are committed to delivering an online learning experience through affordable programs that have the same quality as on-campus programs.
Build Change-Making Skills Through Thorough Industry-Approved Coursework
Depending on the emphasis you choose, our human services degrees cover a wide range of topics, including the impacts of trauma, ethical and legal considerations, and more. The Trauma, Resilience, and Self-Care Strategies programs feature specialized, Peace Officer Standards and Training (POST)-approved courses. The Forensic Behavioral Health program is approved by the American Institute for the Advancement of Forensic Studies (AIAFS).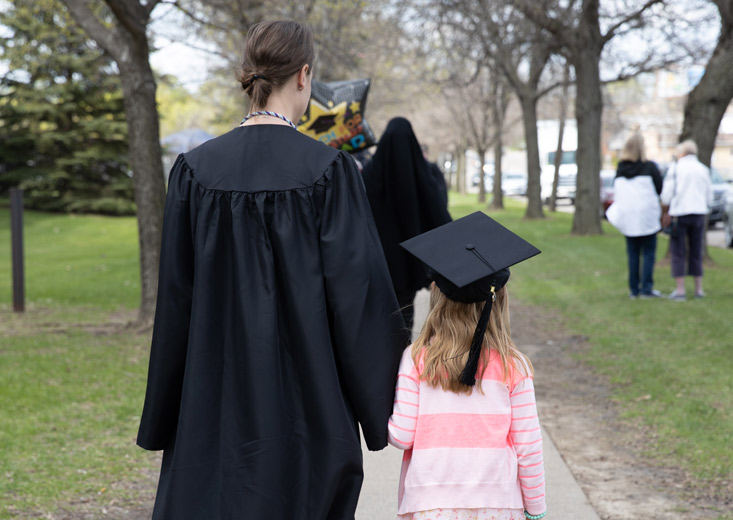 Human Services Careers That Make a Difference
In our programs, you develop insights and strategies to work more effectively with individuals, families, the legal system, and more. Graduates apply their skills to multiple roles in human services, criminal justice, forensic behavioral health, and family science, including:
Correctional Treatment Specialist
Juvenile Justice Specialist
Trauma-Informed Policy Advisor
Group Home Manager
Child Welfare and Protection Worker
Correctional Caseworker
Psychiatric Rehabilitation Specialist
Domestic Violence Counselor
Detoxification Specialist
Sources
https://www.bls.gov/