Online Education Degrees
Exceptional Education for a Successful Career
Learn More Today
Complete this form to receive information about coursework, admissions, tuition, and more.
Transfer Credits Accepted
Learn Valuable Skills for the Classroom with CSP Global Education Degrees
Develop an in-depth understanding of early childhood theories, best practices, and real-world application with an education degree from Concordia University, St. Paul.
With program options at every level, you can earn the skills necessary for you and your career goals.
Online programs from CSP Global feature supportive and energetic faculty. You'll reach your goals in a flexible, digital environment while gaining valuable experience and advanced industry knowledge in the tradition of Concordia University, St. Paul's academic excellence.
Employment of teacher assistants is projected to grow 9% from 2020 to 20301
Employment of preschool and childcare center directors is projected to grow 11% from 2020 to 20302
About 920,500 new education, training, and library jobs are projected to be added from 2020 to 20303
Take the Next Step for Your Career with CSP Global
Our fully online education programs are taught by experts and designed to fit any schedule.
72 CREDIT HOURS; 2 YEARS
Acquire the social and physical child development knowledge you need to excel as an educator.
Areas of emphasis: Foundations of early childhood education, the biological growth and development of children, and developmentally appropriate practices
120 CREDIT HOURS; AS FEW AS 2 YEARS
Learn to care for infants, toddlers, and preschool-age children with a focus on ethics, play, language, and growth.
Areas of emphasis: Concepts in growth, development, and literacy acquisition
30 CREDIT HOURS; 1.5 YEARS
Prepare to shape young minds and make a difference in the lives of children with a focus on future families and communities.
Areas of emphasis: Theories of play, educational research, and family systems
History of Excellence
Concordia University, St. Paul was founded in 1893 as a Christian liberal arts university dedicated to providing students with an exceptional and affordable faith-based education to prepare them for successful careers and meaningful lives. We have remained focused on that mission for more than 130 years. We are proud to continue our legacy of learning with quality, career-connected degree programs available through CSP Global. Join us as we redefine the role of the university in support of the individual, employer, and economy.
Online Study at CSP Global
With over 25 years of experience and more than 40 online programs, CSP Global is a pioneer in online education. The career-connected curricula, flexible learning options, and alumni connections available at CSP Global mean you'll graduate ready for success. Join our diverse online learning community for an affordable education with the same quality as on-campus learning.
Be Your Best with CSP Global Degrees
There are many paths to your career in education, and with CSP Global online degrees and courses, you'll learn the skills necessary to succeed with confidence. Whether you're interested in early childhood education or child development, you'll have access to a wide variety of courses that are built to fit into your busy schedule.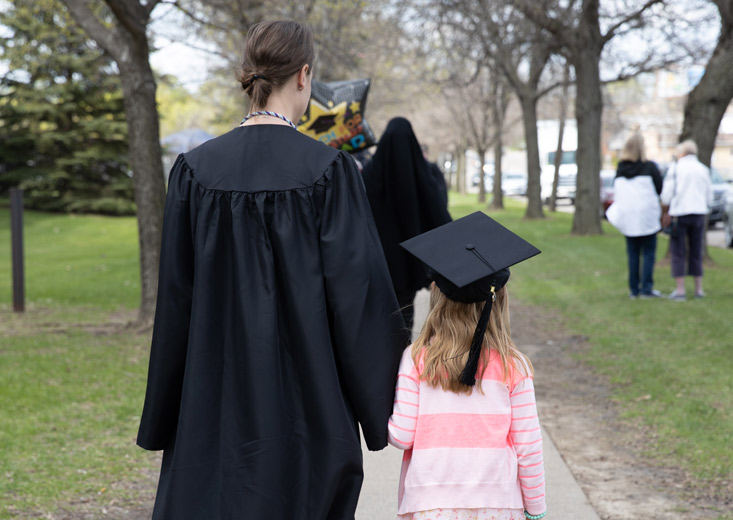 Discover Your Path in Education
Educators have the privilege of shaping futures, and it's never been a better time to be in the field. CSP Global online degrees will prepare you for a variety of exciting careers in education, including:
Child Life Specialist
Early Childhood Services Coordinator
Curriculum Development Specialist
In-Home Childcare Provider
Teacher Assistant
Parent Educator
Behavioral Technician
Infant Teacher
Sources
https://www.bls.gov/
https://www.bls.gov/
https://www.bls.gov/